Our programme seeks to equip teachers with strategies and tools to not only be more effective in their lessons, but also to nurture holistic growth in students that goes beyond their subject matter. We enable teachers to systematically address challenges around them and empower them to be agents of change in their school community.
Programme Goals
In this programme, teachers will be able to:
1. Understand the importance of a growth mindset and how to channel it towards achieving goals
2. Apply strategies for effective communication with stakeholders
3. Identify and apply methods that boost student creativity
4. Design solutions that would address a problem or need in school
Programme packages
We offer two (2) types of packages for our Cikgu Jam programme. Please see the details below.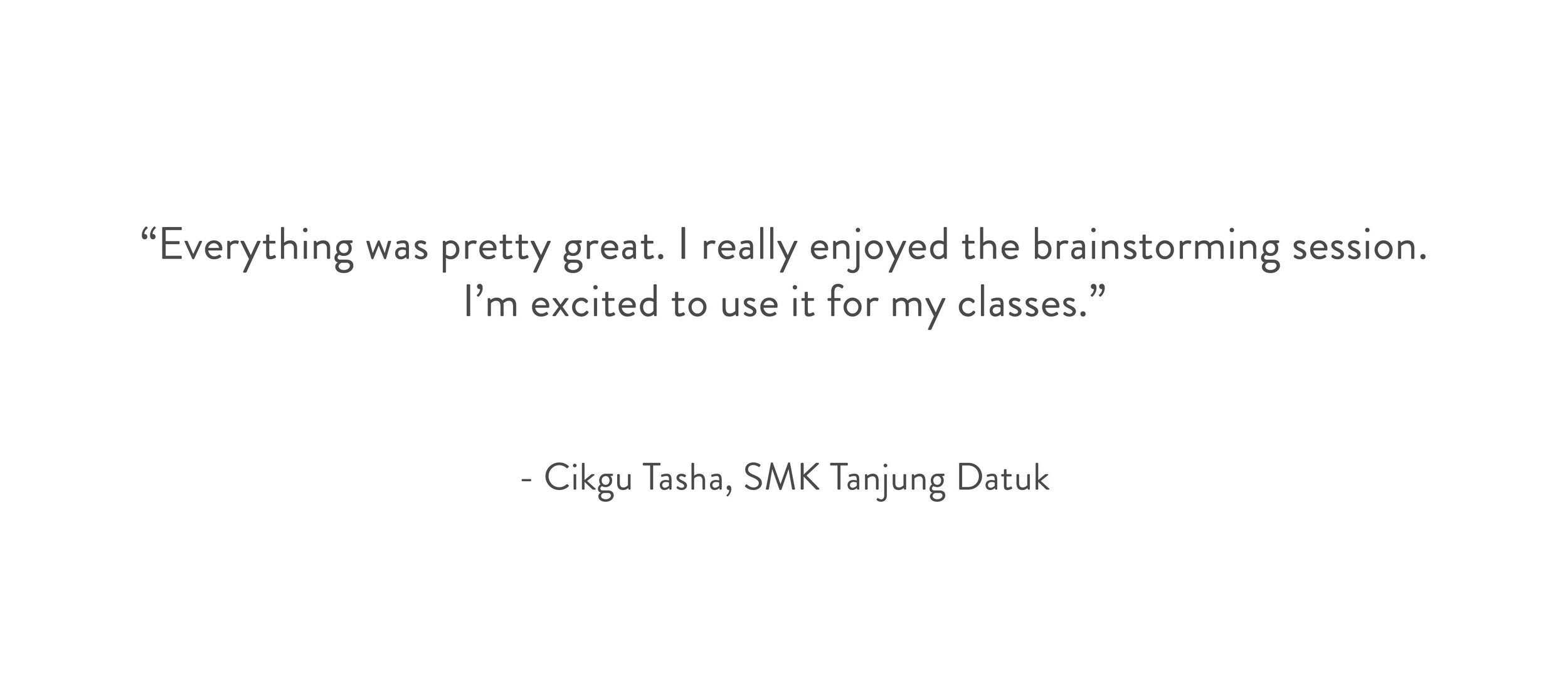 Want to know more about the Cikgu Jam?